Table of Contents
Audio Mosaicing
| | |
| --- | --- |
| Authors | Thomas Prätzlich and Jonathan Driedger |
| Affiliation | International Audio Laboratories Erlangen (Germany) |
| eMail | {thomas.praetzlich,jonathan.driedger}@audiolabs-erlangen.de |
What is Audio Mosaicing
The idea is to "recreate" or to "mosaic" a given audio signal (target) with sounds from another audio signal (source). The goal is to create interesting soundeffects.
Challenges
The target should still be recognizable.

The mosaic should not sound too artificial (stuttering, computational artifacts,…).

The timbre of the source should somehow survive in the mosaic.
Our Pipeline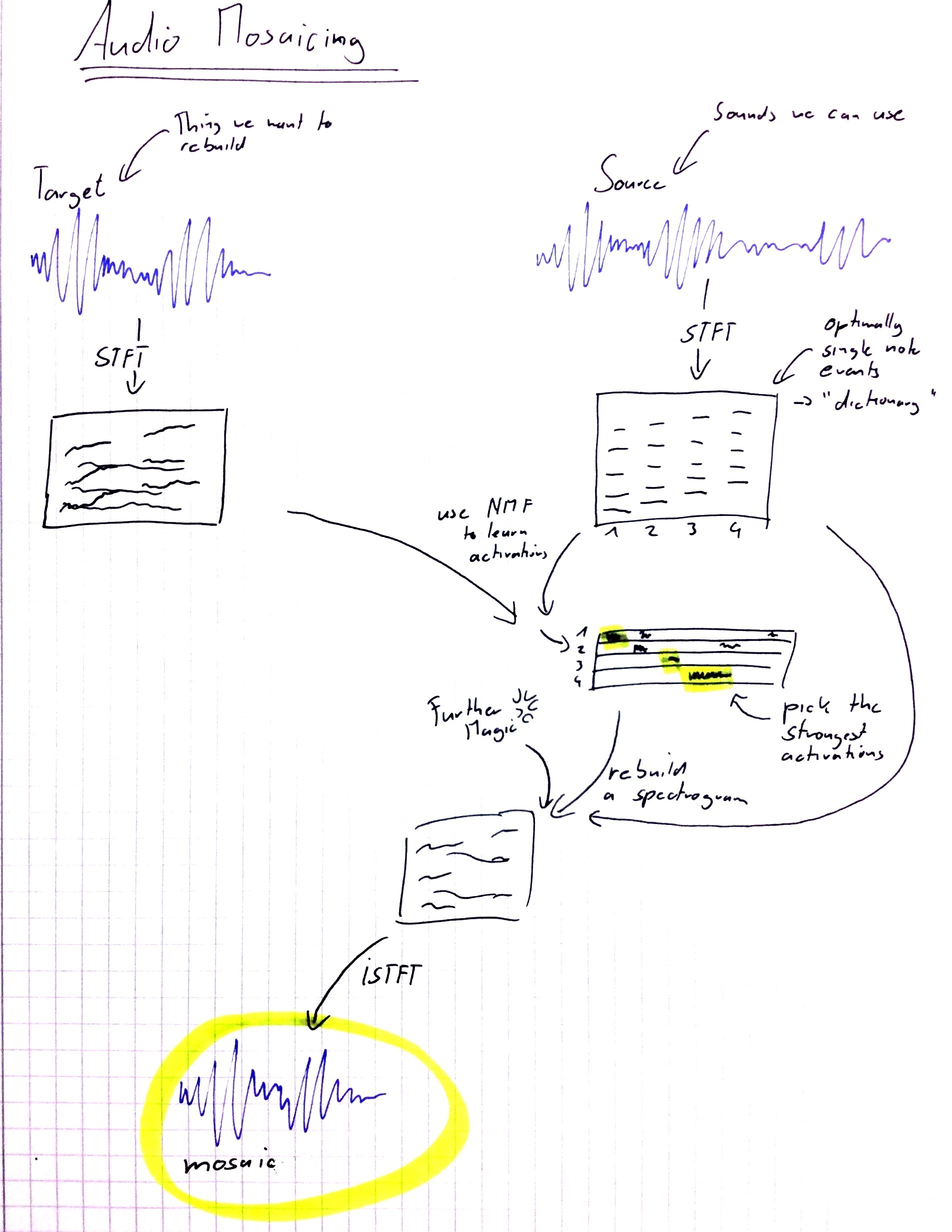 Examples
Here you find some audio examples
Example 1 - Whalepop
Example 2 - Let it Bee
Example 3 - The Piano Opera
Example 4 - Bobbyfication